Broadblue Charters
a high quality charter company
with an acclaimed & prestigious history.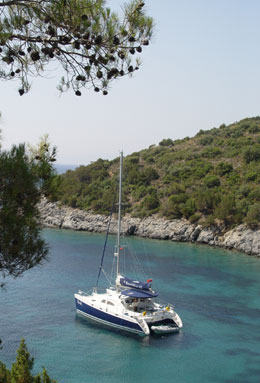 Our promise is that you will receive a warm & friendly welcome no matter what time of day or night you arrive. You will receive professional & personal service. You will sail on the highest quality craft kept in first class order with a whole host of luxury extras as standard.

Expertise,
Experience,
Excellence...

An irresistible combination...
In 2003 Broadblue Catamarans and Crusader Yachting Ltd joined forces to form Broadblue Charters.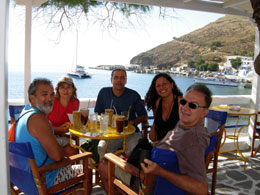 Malcolm Taylor (Managing Director of Broadblue Charters) has had 25 years experience in the charter industry and for the last 14 years has been Managing Director of Crusader Yachting Ltd. Crusader had a reputation for outstanding quality and was renowned for their meticulous maintenance programme and professional personal service.

These same principles and work ethics are the basis by which Broadblue Charters are working.
Malcolm, along with his close knit team are enthusiastically devoted to providing Broadblue's charter guests with the very best service.

Our base is privately owned and run by an experienced yacht management team ensuring that you will be greeted and cared for by professionals who have a vested interest in the success of your Broadblue holiday.

Broadblue's bareboat charter fees include all charter & berth taxes, transit log, harbour master fees, yacht equipment, end cleaning and all luxuries other companies charge you extra for. Glancing at our price list you are able to see the total cost of your charter holiday.