Broadblue's Service to You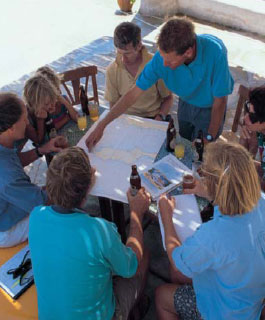 relaxed or had a nap, you will be comprehensively briefed from stem to stern.

Although there are charts, pilots and books on board there is nothing better than some local knowledge. Spreading out the charts we will pass on our first hand experience of the weather, numerous anchorages, restaurants, alluring sites and the many attractions that await you.

Such close personal involvement by Malcolm and all the Broadblue team means nothing is left to chance. We aim to make your Broadblue holiday the most enjoyable, relaxing and memorable you have ever had.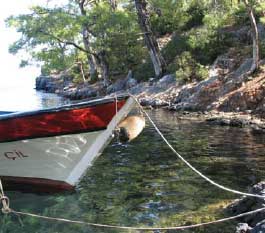 All Broadblue's team live locally and intimately know the craft in our fleet, the sailing grounds and will give you sound, accurate advice when planning your holiday.

We offer flexibility, our programmes are not set, and you can mix different ingredients to create the holiday of your dreams. We can assist with your flights and transfers as well as hotel accommodation, car rentals and any other wishes you may have. No matter what your requirements are, Broadblue Charters is only too pleased to help tailor your holiday to your own personal needs.

Arriving at the airport you will be met by our transfer driver displaying a Broadblue sign with
your name clearly printed on it. He will help with your luggage into your private air-conditioned minibus or taxi.

When you arrive at our base in Bitez and look out to sea you are struck by a glorious view of a long chain of picturesque islands hugging the coastline. Although they seem little more than a stone's throw away they are not Turkish, they are distinctly different, they are the fascinating Greek Dodecanese Islands.
On board, compliments of Broadblue you will find a starter pack, providing the essential ingredients to make a "cuppa" and have a snack. All the on board systems will be ready and running, ice cold in the fridge will be the drinks you pre-order, so you will really feel at home. You will not be rushed to get going, it is your holiday. When you have settled in,