1. CONTRACTUAL RELATIONSHIPS

(1) The contract for the charter of the yacht selected and all related matters such as hand over and familiarisation ("the Charter Contract") is made with its owner ("the Owner") acting through the Owner's booking agent, Crusader Yachting Booking

("Crusader"). The charter does not include the extras ("Extras") referred to in the section immediately before these booking terms ("the Booking Terms") which are provided by Crusader Yachting Management ("CYM").

(2) The signatory named in the preceding booking form ("the Booking Form") and designated there as Party Leader ("the Party Leader") warrants that he/she is authorised to sign the Booking form for and on behalf of the individuals therein named referred to hereafter collectively with the Party Leader as ("the Party").

(3) (a) References to "the Party" shall, unless stated otherwise, be construed to be references both to the Party collectively and to each member of the Party individually.

(b) References to "the Owner", "Crusader", "and the Party" shall include their successors in title and permitted assigns.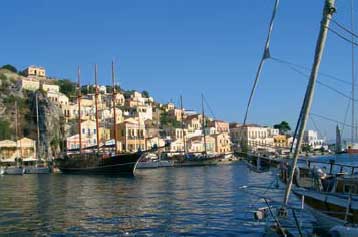 (c) References to "agents" of the Owner are references to Crusader, CYM and Crusader Yachting Limited.
2. FORMATION OF CONTRACTS

(1) The Charter contract for the yacht selected ("the Yacht") between the Owner and the party shall be formed upon Crusader receiving from the Party (i) a properly completed Booking Form signed by the Party Leader accompanied by (ii) payment of the deposit in an agreed form together (iii) with the insurance requirements stipulated in Clause 5(2) and confirmation of acceptance of charter and an invoice being despatched to the Party Leader by ordinary first class post by Crusader.

(2) The terms of the charter contract are set forth in the Booking Form and these Booking Terms. No other terms shall apply to the charter contract unless agreed in writing between the Owner or its agents and the Party. All representations and warranties expressed or implied to the Party other than those expressly stated in written material provided to the Party by Crusader on the Owner's behalf are hereby excluded. In the event of any conflict between the terms set forth in these Booking Terms and any representations and warranties contained in any other written materials, the former shall prevail

3. LIABILITY OF THE PARTY LEADER AND OF THE PARTY

(1) The Party Leader undertakes to the Owner and its agents and each of them procure the full, proper and prompt performance by the Party of the obligations of the Party in the charter contract and in default of such performance to indemnify and keep indemnified the Owner and its agents against all loss, damage or expense of any nature whether direct or consequential arising from such default. This indemnity shall become enforceable against the Party Leader as primary obligor by the Owner and its agents (as the case may be) by immediate demand in writing.
(2) The liabilities of the Party are joint and several.

(3) The Party shall exercise all due skill and care in relation to the yacht and all stores, equipment, fuel and other items provided by the Owner or its agents and shall perform all of the obligations of the Party in the charter contract and (subject to 3(4) below) shall keep indemnified the Owner and its agents and each of them against all loss, damage, or expense of any nature whether direct or consequential suffered by them and each of them as a result of any failure to exercise such skill and care, including loss, damage or expense arising from claims by third parties against the Owner or it's agents.

(4) The indemnity contained in 3(3) above shall be limited to the first £1000 in respect of any single occurrence of damage or loss to the yacht provided:

(a) the loss is suffered as a result of a risk adequately insured under the Owner's hull insurance

(b) the party or any of them have not by any act or omission in any respect vitiated such insurance

WARNING: BREACH OF ANY WARRANTIES, CONDITIONS OR OTHER TERMS OF THE OWNER'S HULL INSURANCE MAY RENDER THE PARTY FULLY LIABLE FOR LOSS OR DAMAGE TO THE YACHT.

(c) the loss was not caused by a wilful act or omission or by recklessness by the Party

(5) The party will be liable or all loss, damage or expense (including inconvenience, incidental expenses, loss of charter fees, compensation paid to third parties) which are incurred or suffered by the Owner or its agents if the yacht is returned by the Party after the agreed date.

1 | 2 | 3 Next